"We decl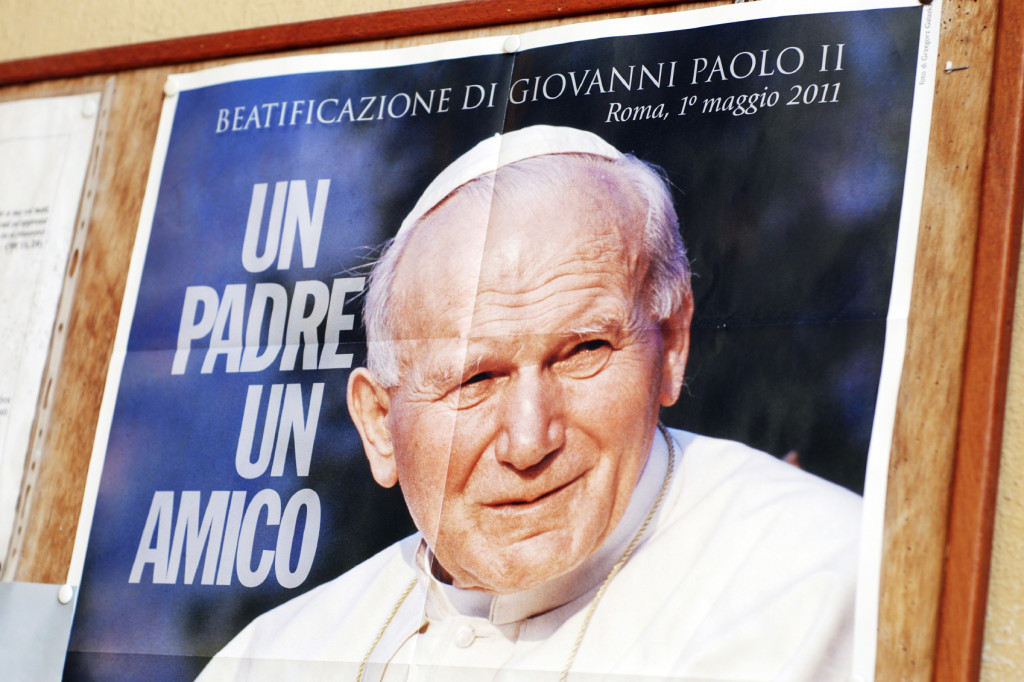 are and define as saints the blessed John XXII and John Paul II." The Pope Francis, on behalf of the Catholic Church, canonized the two predecessors during an important ceremony with more than one million people in attendance.
The current Pope presented the John XXIII in the following terms: 'I like to think of him as the pope of openness to the Holy Spirit." Probably, this is the allusion to the courage of John XXIII to call for the council Vatican II, while nobody expected it, and to stay open to the guidance of the Holy Spirit during his short ministry. The words of Francis regarding the pope John-Paul II were interesting: "In his own service to the People of God, Saint John Paul II was the pope of the family. He himself once said that he wanted to be remembered as the pope of the family."
From the beginning of the Christian church two thousand years ago we can mention 265 popes. 80 of them were canonized and 11 came to the level of beatification.
We fully agree that the guidance of the Holy Spirit is essential in Christian life. Also, more and more, the family is under attack, and it is important to use all means to defend it and to promote the quality of life in this basic, essential unit of the social life. If families are strong, the society will be strong. Destroy the families, and you will destroy the society.
However, thinking biblically, the question of promoting people to become saints is totally different. Only God is qualified to judge our level of spiritual growth. And the apostle Paul says: "But of Him you are in Christ Jesus, who became for us wisdom from God – and righteousness and sanctification and redemption." (1 Corinthians 1: 30). Thus, we are considered as saints, because of Jesus who became our sanctification.
So, don't worry. If you are really interested to become a saint, in the right, biblical way, the procedure is much easier to follow than a long procedure of becoming a venerable, blessed, and finally saint. You need to accept Jesus as your personal Saviour, to surrender your heart to Him, and to follow Him through the power of the Holy Spirit.
In addition, I prefer the idea of Nelson Mandela. He said, "I'm not a saint, unless you think of a saint as a sinner who keeps on trying." And we need to include to his concept another essential thought. Not only to try, but to act, not by our power, but through the power of Jesus Christ. "I can do all things through Christ who strengthens me." (Philippians 4: 13).
This is also the meaning of our title: 'Sancto Subito in Christo': to become a saint immediately in Christ.